Poydras Street skyscraper to be renamed BankPlus Business News
January 25, 2023
0 Comments
The Mississippi-based bank that last year acquired New Orleans First Bank & Trust is renaming its new local headquarters building among the office towers of Poydras Street.
According to the bank, the 36-story building known as the First Bank & Trust Tower at the intersection of Poydras and O'Keefe Avenues is being renamed BankPlus.
Signs for the newly named BankPlus Tower go up this week atop the postmodern skyscraper, also known over the years as the LL&E Building, the company that built it in the mid-1980s, and 909 Poydras .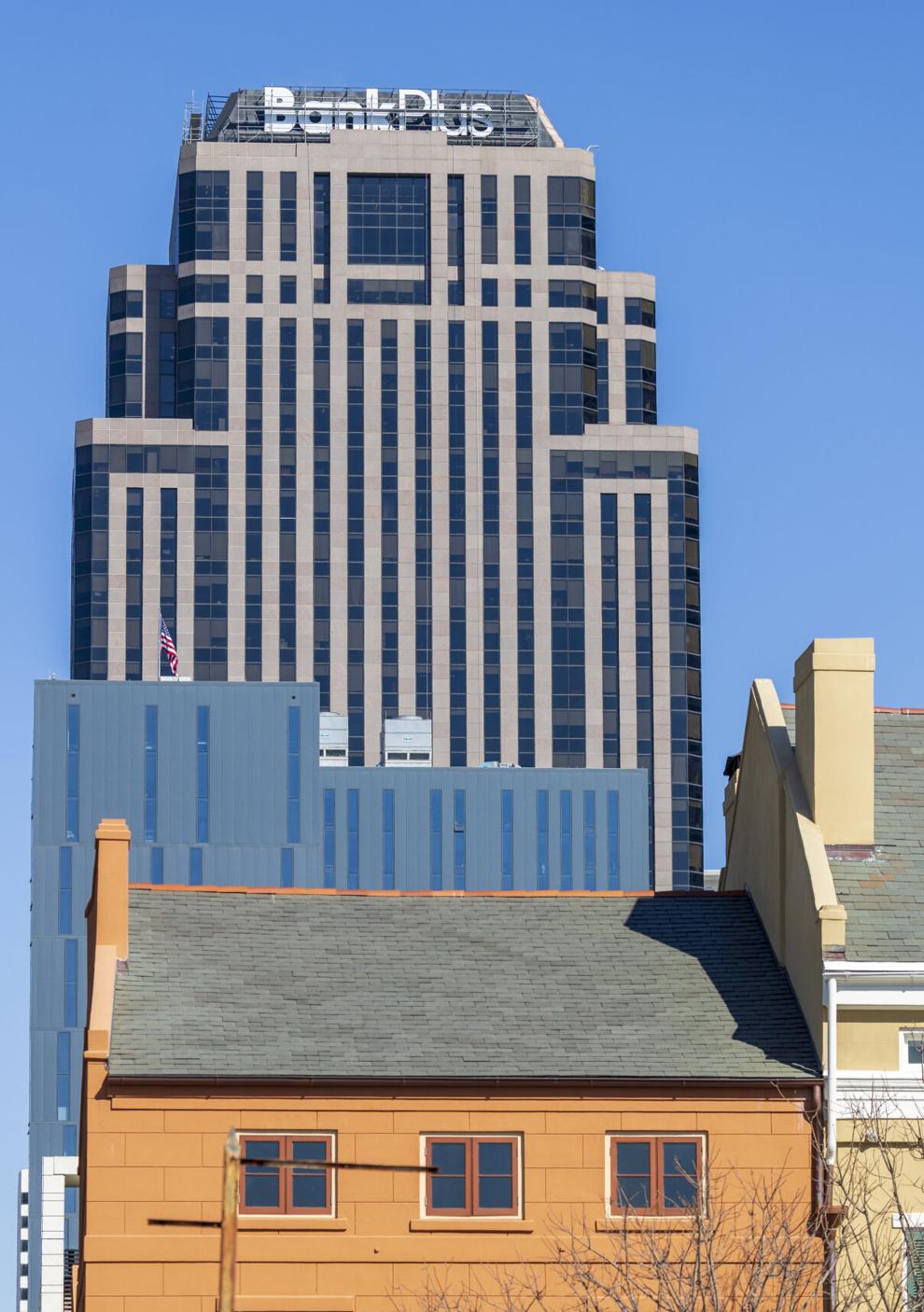 BankPlus acquired the naming rights after acquiring FB&T and taking over its ground-floor branch location and 17th-floor office space.
The bank declined to say how much it cost to have its name on the building. But Jeff Ehlinger, president of BankPlus Louisiana, said seeing the Ridland, Miss., bank's name appear on the New Orleans skyline isn't just good branding. He added that this is also an indication that the bank wants to be a major player in the local market.
"There are many banks that have visibility, and we're going to be one of them," Ehlinger said. "It establishes our presence and shows that we want to be a community partner and a corporate partner."
BankPlus joins other financial institutions bearing the names of New Orleans skyscrapers. In 2017, Hancock Whitney renamed the former One Shell Square at 701 Poydras St. the Hancock Whitney Center, after relocating its corporate offices to the tallest building in the city. Regions Bank's signage is displayed prominently above its local offices at 400 Poydras and the Capital One logo is displayed at Place St. Charles.
opportunities to grow
BankPlus' parent company, BancPlus Corp. acquired FB&T-owned First Trust Corporation in March for about $120 million, according to federal filings. The deal gave Mississippi Bank 11 locations in metro New Orleans and 93 branches overall in Louisiana, Mississippi, Alabama and the Florida Panhandle.
BankPlus currently has approximately $6.7 billion in assets, $5.8 billion in deposits and $5.5 billion in loans across markets.
Ehlingner, who came to BankPlus from FB&T where he was chief banking officer, said FB&T was attractive to BankPlus for a number of reasons and gave BankPlus the opportunity to enter New Orleans "in a very big way."
Since the acquisition, BankPlus is the eighth largest bank among 34 institutions doing business in Metro New Orleans. As of June 30, 2022, it had local deposits of approximately $1 billion.
Yet, according to the FDIC, it represents less than 2% of the overall market share. The New Orleans area's three largest banks — Capital One, Hancock Whitney and JPMorgan Chase — hold nearly two-thirds of local deposits, with about $23 billion.
Ehlinger believes that the dominance of a handful of large national and regional players creates a niche for smaller, community banks, which know their customers personally and can make decisions more quickly.
"We are really focused on the Southeast, which gives us market knowledge throughout our footprint," he said.